In case you have a blog or like to use and save the images that you like over the internet, then you may have come across an unusual image format called WebP.
The usage of webP image format have gained a lot of popularity these days owing to its ability to boost Google rankings. Google's new WebP format has become a critical SEO factor for website or blog owners.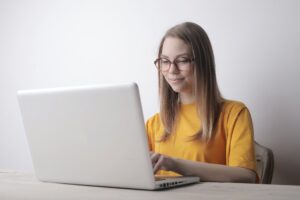 What is the WebP Image format?
WebP is an image format that was designed by developers of Google in the year 2010, It was intended to be a replacement for the traditional JPEG, PNG and GIF formats.
WebP is a latest image format that supports superior lossless and lossy compression for images on the internet, which means that you can either compress the images without losing data or losing few non-essential elements.
The developers suggest that lossless webP formats can be up-to 26% smaller than PNG format images.
One can easily identify the the WebP image by looking at the .WebP extention.
WebP format reduces the photo or graphic file size so as to make them less bulky, for getting better website speed and for creating better user experience.
The basic purpose behind creating WebP format was to create a lighter & a speedier file format that could help people to save their time while using and saving high quality images over the internet without creating a much load over their internet browsers.
The usage of this format images has gained popularity these days across the world.
History of WebP format
WebP concept was created in the year 2010 by a company acquired by Google i.e., On2 technologies and it is a newer concept in these days.
The WebP file entails VP8 image data and the format has evolved over the years to meet the demand of the consumers over these years.
VP8 is Video compression format or video compression specification for encoding or decoding high-definition video as either a file or a bit-streaming format for viewing. It is royalty free video compression format released by On2 Technologies in 2008.
WebP is supported by renowned browsers like Google Chrome, Firefox, Opera and Edge. It is also advisable for users to convert the PNG and the JPEG formats into WebP formats to speed up the website page loading speed.
How WebP files are used?
WebP files compress the images, graphics without affecting the quality of their actual appearance, this reduces the load on the broadband connections and makes the websites to run faster and creates better user experience.
WebP helps in balancing the image quality belonging to the traditional PNG and JPEG formats with the help of predictive coding.
As per Google an animated WebP can have a lot smaller size in comparison to the GIFs which are more popular for making memes on the internet.
What is predictive coding?
Predictive coding is a unique technique for creating or converting the images. It is based on the usage of an algorithm that analyses the pixels and predicts what should be its best nearby possible pixels, colors or other important elements.
That prediction is purely based on the analysis of many different web images and it's most likely behavior.
What browsers support WebP?
WebP is supported by most major browsers. Currently, it works with Chrome, Safari, Firefox, Edge, and Opera, along with a wide variety of extensions and tools. As the popularity of WebP has started to grow in recent years, more support continues to be added.
Advantages of WebP files over PNG and JPEG
WebP formats helps the websites to load faster, especially the websites that contain a lot of images. This creates better user experience and also helps in improving the website's google ranking.
WebP formats are highly compatible with almost all sorts of web browsers such as Google Chrome, Opera, Microsoft Edge, and Mozilla Firefox.

WebP formats are around 25-26% smaller than the PNG and JPEG formats that helps in managing the storage spaces of the website owners by compressing their website images into more smaller and optimal sizes.
Does WebP images boost Google ranking?
Many web developers have started talking about WebP these days, however WebP have been around since 2010.
It has gained so much acceptance these days because Google has implemented their mobile -first indexing strategy which has made aspects like faster loading speed, smooth and mobile friendly pages on of the most critical aspects for on-page SEO.
Therefore, one of the best ways to make your website faster and smooth for creating improved user experience over your website is to use WebP format images. The smaller and optimized WebP image formats will mean that your website would load faster and since Google is the most popularly used search engine which prioritizes the sites with faster loading speed, hence there are more likely chances of boosting such website's search engine ranking.
Also Read: Try these 8 proven tips for Ad-sense approval on your blog
Disadvantages of using WebP images
Though, WebP formats are compatible with many leading internet browsers like Google chrome, Opera, Firefox, Edge etc. but Apple is currently testing WebP formats in Safari browser, because of which such format images will appear to be broken in Safari Browser, hopefully this will be worked out soon by Apple.
How to implement WebP on your Website or blog?
If you are using WordPress editor for your website the best option is to get an image optimization plugin that supports WebP such as WP Smush Pro or EWWW Image Optimizer .
With these plugins if your continue to upload PNG or JPG format images to your blog or website the plugin will automatically will convert these formats into WebP formats.
If you are use blogger then simply go to the HTML format or your website and you will find codes like " S1600""s200", "s320", "s400", "s640 etc. simply insert "-rw" after these codes for instance-"s1600-rw" to optimize the JPG format into WebP formats.
Should You use WebP Images on your Websites?
I believe you should use WebP images on your websites as it make your website lighter, faster, smoother which will create a better user experience and this will in turn improve your website's google ranking.
WebP formats balances the image quality along with reducing the size significantly in comparison to the traditional PNG and JPG formats which your website visitors will like to experience.
Also Read: 3 Brilliant Google Data Analytics tools-Still not upgraded to Google analytics 4?
Disclaimer: The above given information is only for sharing information, please form your decisions based on your opinions and understanding.