Lugano a beautiful city in Switzerland, is planning to make Bitcoin, Stable coin-Tether and its own digital token LVGA as a legal tender.
The city has formed an alliance with the stable coin issuer Tether, which will now allow its citizens and business firms to pay their annual taxes, fees, parking tickets etc with the help of cryptocurrencies.
This announcement was made by the mayor of the city Michele Foletti, alongwith the CTO of Tether Polo Ardoino, and the city director Pietro Poretti.
Here is the list of the fees and taxes that can be paid using crypto in the city:
All personal and corporate municipal taxes can be paid in Bitcoin, Tether and LVGA.
All public services
Parking tickets
Dog taxes
Sewage fees
Market site fees
ID and Passport Insurance fees
Naturalization fee
Construction permit fees
Boat docking fees
Tuition and meal fees
Garbage tax and fees
Access to public infrastructure, public events, rental spaces for events
Excerpts from official registers
Cemetry taxes
Cryptocurrencies legalized in Lugano
Bitcoin
Bitcoin is the world's largest cryptocurrency by market capitalization, which is around $736 Bn at the time of writing this report as given on Coinmarketcap.
Presently, only El Salvador a country in Central America has recognized Bitcoin as a legal tender, and Lugano will be the next country to follow this move and recognize the Bitcoin, stable coin-Tether and its own digital token LVGA as a legal tender.
USD Tether
The USD Tether is a stable coin whose value relatively remains steady in comparison to other cryptos because it is pegged to US dollar. Its market capitalization is around $80 Bn as given on Coinmarketcap.
LVGA Token
LVGA token is recognized as de facto legal tender by the country which has been launched by the city Lugano itself.
Polygon MATIC- Underlying Blockchain Technology
Polygon MATIC-a scalability platform that enables Ethereum- supported blockchains to communicate with each other, has agreed to be the infrastructure partner by offering the official blockchain platform on which stable coins will run.
The stability of the stable coins in combination with the polygon's great infrastructure will offer Lugano with a fast and a non-volatile method of conducting financial transactions.
Fund& Scholarships announced for Cryto Start-ups
As per the part of the partnership, Tether has also said to create a fund of 100 Mn Swiss Franc to help finance blockchain based start-ups in the region to become unicorns- To reach a valuation of $ 1Bn
The city is also planning to offer scholarships to over 500 students that study Cryptocurrencies and Decentralized Finance (DEFI).
The Swiss franc will surely remain the legal tender of this city and of the entire country, however an additional benefit of Crypto legalization will be available to the Lugano city.
Bitcoin World Forum conference
Lugano will also host the Bitcoin World Forum conference in October this year, in which detailed conversations related to freedom of communication and finance will be held. Tether will support the conference by bringing industry leaders from the world of digital finance for collaboration and networking.
About the City of Lugano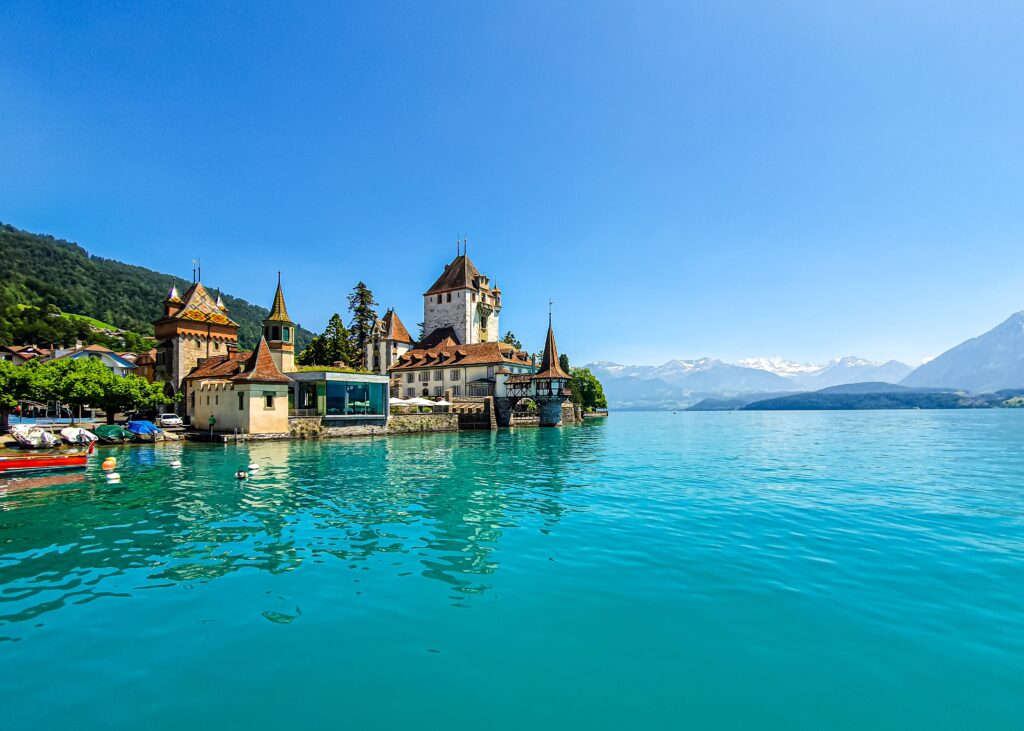 Lugano is the economic capital of southern region of Switzerland. The city is located between the metropolitan areas of Zurich and Milan. The population majorly speaks Italian and it is an important financial, banking and a business center. Lugano is also amongst the safest cities in the country, and has business friendly legislation along-with great infrastructure and political stability.
Watch this Amazing Video!! Amazingly beautiful place- Lugano