Today's teen movies are genuinely so excellent, whether you're searching for something to watch with your squad or just something to pass the time while you put off doing your homework.
Fortunately, Netflix offers so many options that, if you don't want to, you'll never have to leave the house again. Here are some of the top teen films now available on your preferred streaming provider, ranging from rom-coms to thrillers to tearjerkers.
So here we go 17 Wonderful Teen Movies on Netflix:
Scary Stories to Tell in the Dark
Based on the same-named book series, a group of teens discovers a terrifying secret while hiding from bullies in the town's local haunted house. This tense film will keep you on the edge of your seat.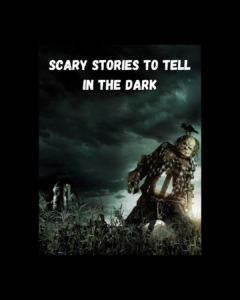 Hello, Goodbye, and Everything in Between
Before starting college, two teenagers agree to end their relationship. That's obviously easier said than done, especially because Aiden (Jordan Fisher) has prepared a memorable final date in the hopes that they can stay together.
There's Someone Inside Your House
This young horror film about a killer who preys on pupils and discovers their darkest secrets is not to be overlooked. The entire movie will be spent playing detective as you and your pals strive to identify the murderer.
The DUFF
Bianca (Mae Whitman) receives assistance from the school's football star to become more popular in exchange for tutoring him after finding that she is the "Duff"—aka Designated Ugly Fat Social—of her friend group.
Do Revenge
Two girls agree to exact revenge on one another's opponent after being wronged by those they believed to be trustworthy. With the exception of the murder scene, this movie is quite reminiscent of Alfred Hitchcock's masterpiece Strangers on a Train.
17 Again
Mike (Matthew Perry), who passionately hopes he could go back in time to when he was 17, wakes up one day to discover his desire has come true. He now has to learn how to follow the rules of a new generation, which includes how to handle his difficult teenage children.
In case you were wondering, this film is not to be confused with Seventeen Again, a wonderful movie starring Tia and Tamera Mowry. Actually, you can watch the movie on YouTube for free with advertising.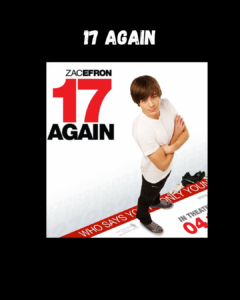 Click Here
Love & Basketball
Check out this movie from 2000 if you're seeking for a rom-com you haven't previously watched a hundred times. It follows Monica (Sanaa Lathan) and Quincy (Omar Epps) as they develop from friends to something more throughout the course of elementary and high school, all the while chasing their shared goal of becoming professional basketball players.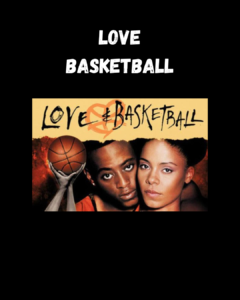 Countdown
Watch this movie if you're seeking for a reason to cut back on your smartphone usage. After downloading an app that predicts your exact death time, a nurse becomes anxious to find ways to outlive her "expiration date" and beat the clock.
Circle
Look no further if you and the squad are seeking for a mind f*ck movie to watch together. A group of strangers is kidnapped and gathered in a circle in a room without windows. They rapidly realize that voting on who should live and who should die is a necessary part of life.
All the Bright Places
The narrative of Violet (Elle Fanning) and Theodore (Justice Smith), two teenagers suffering with their own trauma and demons, is told in this film, which is based on Jennifer Niven's book of the same name. They team up for a school project that requires them to travel to Indiana together. Prepare your tissues because this will make you cry.
All Together Now
Amber (Aulii Cravalho) is a homeless kid attempting to conceal her circumstances while balancing a variety of extracurricular activities. This includes getting ready for a Carnegie Mellon University audition for the drama programme. Prepare to experience all the feels because All Together Now is an emotional roller coaster.
The Package
A group of youngsters on spring break find themselves in the woods and must work quickly to aid a friend who has been hurt when his *ahem* package is inadvertently severed.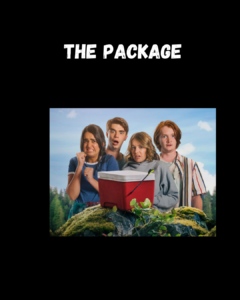 Coin Heist
What a commitment to their alma institution! For the purpose of resolving a financial emergency at their high school, a group of teenagers plan to break into the U.S. Mint.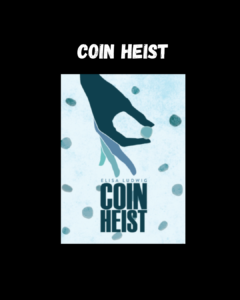 Moxie
After starting a covert publication to combat patriarchy and reveal the biases she encounters in the classroom, halls, and beyond, a quiet student completely transforms her high school. Mention "female power" here.
Feel the Beat
When an ambitious dancer's big Broadway audition goes poorly, she subsequently finds motivation to inspire a group of young dancers from her community to prepare for an upcoming competition.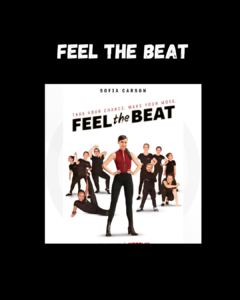 The Perfect Date
Brooks, played by Noah Centineo, is a high school student who develops an app to advertise his services as a phoney date. Up until the point where he begins to feel a connection to one of his clients, everything is going well and Brooks is saving money for college.
To All the Boys I've Loved Before
All the boys Lara Jean (Lana Condor) adores get love letters from her. Years after she has kept the letters hidden, they mysteriously vanish and are given to all of her crushes, including Josh, her sister's ex-boyfriend (Israel Broussard). She chooses to pretend to be dating another man in an effort to make Josh believe she doesn't like him anymore, but she quickly finds herself falling in love with him once more.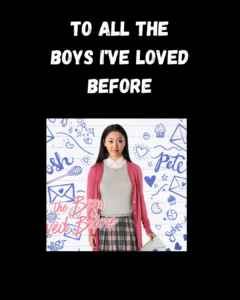 DISCLAIMER: We do not promote any kind of copyright infringement, usage of copyright material and its promotion is prohibited under law. The above given details are for information purpose only, if you have any concerns related to this content please contact us and we will work on it.