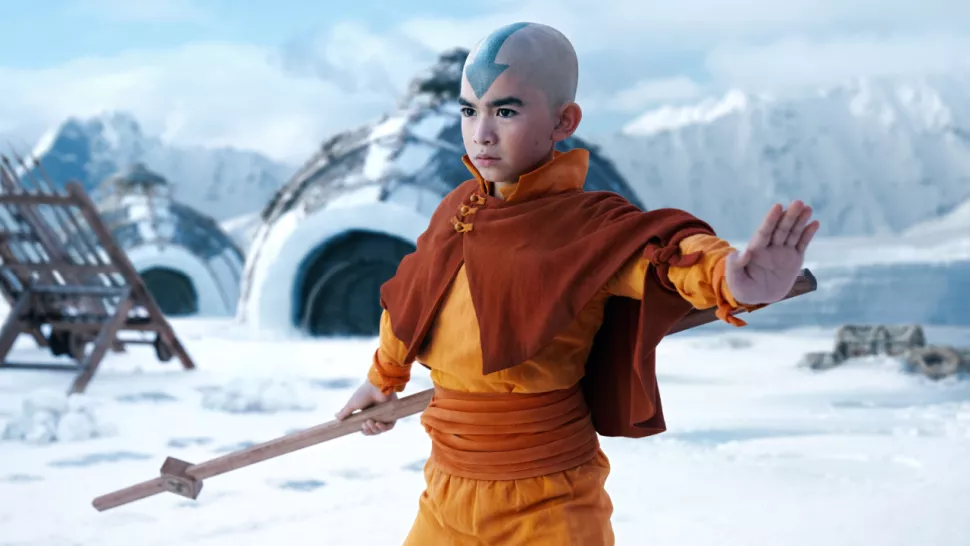 (Image Credits: Netflix)
The Instagram account of Simu Liu hinted that he is involved in the casting of the live-action adaptation of  Avatar: The Legend of Aang , from  Netflix .
The Last Airbender 2023, also called Avatar: The Legend of Aang, is a popular animated TV show. It's a fantasy action series created by Michael Dante DiMartino and Bryan Konietzko and made by Nickelodeon Animation Studio.
The renowned actor shared a photo with the caption: " and then the fire nation attacked ."
Netflix Avatar: The Last Airbender 2023 will have eight episodes in the first season, each one hour long.
(Pic Credits: Avatar News/Twitter, In the pic- Famous Simu Liu)
Cast of Avatar The last Airbender 2023 (upcoming tv series)
The main cast features  Gordon Cormier  (Lost in Space) as Aang,  Kiawentiio Tarbell  (Anne with an E) as Katara,  Ian Ousley  (Physical) as Sokka,  Dallas Liu  (Shang-Chi and the Legend of the Ten Rings) as Zuko, and  Daniel Dae Kim  (Lost) as Ozai.
Netflix Avatar The last Airbender 2023 story summary
Avatar: The Legend of Aang is set in a world divided into four nations: Water Tribes, Earth Kingdom, Fire Nation, and Air Nomads. Some special individuals called benders can control one of the four elements of nature. In each generation, a powerful being known as the Avatar is born, capable of mastering all four elements and tasked with keeping peace.
The Fire Nation, led by ruler Sozin, becomes technologically advanced and plans to wage a war to expand their territory and power. Initially stopped by Avatar Roku, their plans resume after his death. The new Avatar, Aang, is a 12-year-old airbender. Realizing that the Avatar is just a child, the Fire Lord intensifies his efforts to conquer the world.
Feeling overwhelmed by his responsibilities, Aang escapes from his home upon discovering his identity as the Avatar. During a storm, he is thrown into the ocean and enters the Avatar State, a powerful state of being, and encases himself in ice to survive. Many years later, siblings Katara and Sokka stumble upon Aang and awaken him from his icy slumber. Now, Aang must embrace his role as the Avatar and save everyone from impending danger.
Also Read: Top 7 JRPG Japanese Mobile Games to play in 2023