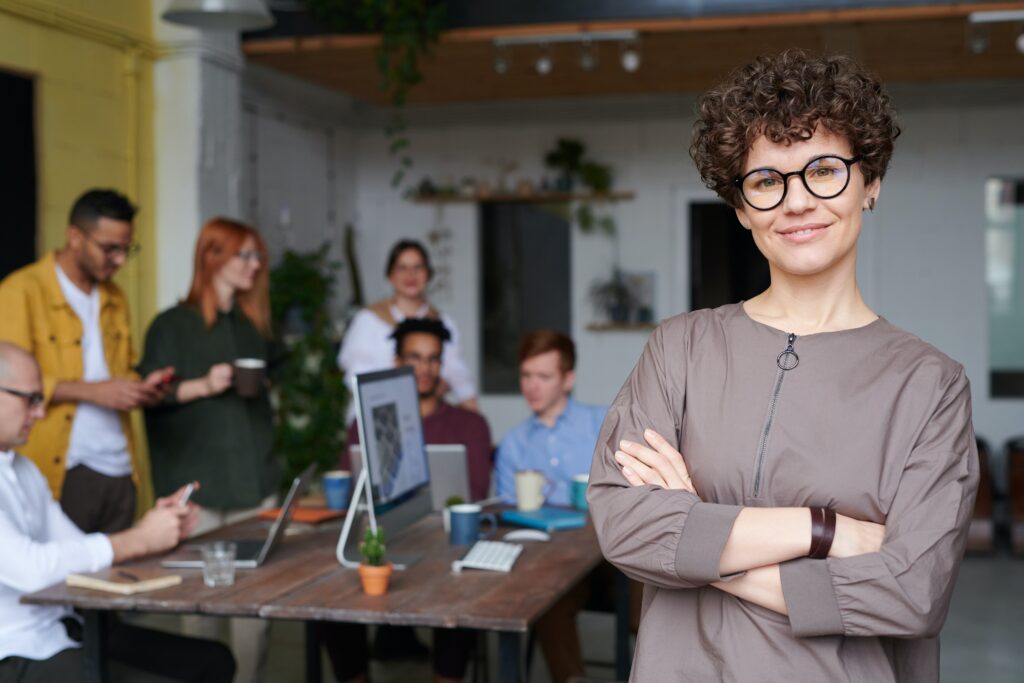 It is a well-known and a proven fact that apart from having gained a good formal educational degree and hard skills over a period of time from no matter whichever educational institution, having good interpersonal and people management skills is a must for a long successful professional journey, also human beings have different attributes which calls for adoption and implementation of varied strategies. Here I am going to share with you some practical tips on how to Develop Effective People management Skills at workplace or employees working remotely.
Why people management skills are important?
The emphasis of having the right people management skills really pays well in the long run. Merely having a good skill set and the right attitude in an organization does not guarantee your professional development in the long run, but the way you deal with your bosses, colleagues &subordinates and the manner in which you get things done from others plays a pivotal role in holistic professional development where through cordial interactions with these group sets will offer you a sense of belongingness and acceptance, within these groups you will tend to develop effective interpersonal relationship skills that is a must for getting things done in the right and the intended manner from others in the long run.
Being at a top notch organizational position might be a boasting factor for sure, but it is your ability to get the meaningful things done from others even in the situations where personal work is involved, and all this is possible if you've won the willing support of your near ones effectively by being empathetic and connected to them through continuous personal or official healthy interactions with them.
Effective People management skills makes you a good leader:
If you tend to hold a higher designation in any organization all the efforts should be laid to achieve the organization's goals and nothing should be above it, at all times, but if offering any sort of assistance to your subordinates that is within the purview of your authority and legal framework then offering them your best possible support could help you gain their ready support forever in aligning their efforts towards the vision of the organization and your issued directions in the long run.
It is imperative to state here that holding a higher position in an organization is not a mandatory prerequisite to build good -interpersonal, people management and leadership skills, but ample of like opportunities do exist at other lower organizational levels as well for instance offering your willing support and assistance to your colleague whenever he/ she is loaded with a lot of work, helping your colleague maintaining his/her calm whenever office situations are adverse, appreciating them even on their achievements made, making them feel special on their birthday, anniversaries etc. all such small efforts will take you a long way in forming the right people management skills where getting things done from other by gaining their willing support be no longer a cumbersome task for you.
Benefits of people management skills in personal life:
These developed skills are not only beneficial in one's professional journey but in their personal lives as well, as human interaction is involved everywhere and dealing with human resources and getting work done from them is one of the most complex task to be done.
Further, it is also important to understand that every boss, colleague, subordinate or any other personnel in an organization is a human being first and an employee later, therefore their needs, aspiration, beliefs, emotions etc. need to be understood at the first to be able to gain their support always for getting work done from them in the desired manner.
Survival in Corporate jungle
Also, understand that human beings have a very strong tendency of forming likes and dislikes and forming their opinions accordingly, also they are rational enough to understand and judge your behavior towards them, playing smart with them to get your work done on transactional basis will not work in the long run, they would indeed react back whenever they have an opportunity and thus leading you into troubles. Getting your work done by assuming and making other people fools is no longer possible in today's corporate world, if you think that you are a smart wolf then yes you may be, but do not forget that in this corporate jungle there are several other animals as well even bigger and stronger than a wolf, and to no surprise who knows you might bump into a tiger misconstruing it to be a goat.
Hence it is not about mere a transactional job but emphasis should be laid on forming long term healthy relationships, thus creating a win-win situation on both the ends, for a long successful professional odyssey.
Must read: Tips for surviving toxic workplace effectively and staying focused.