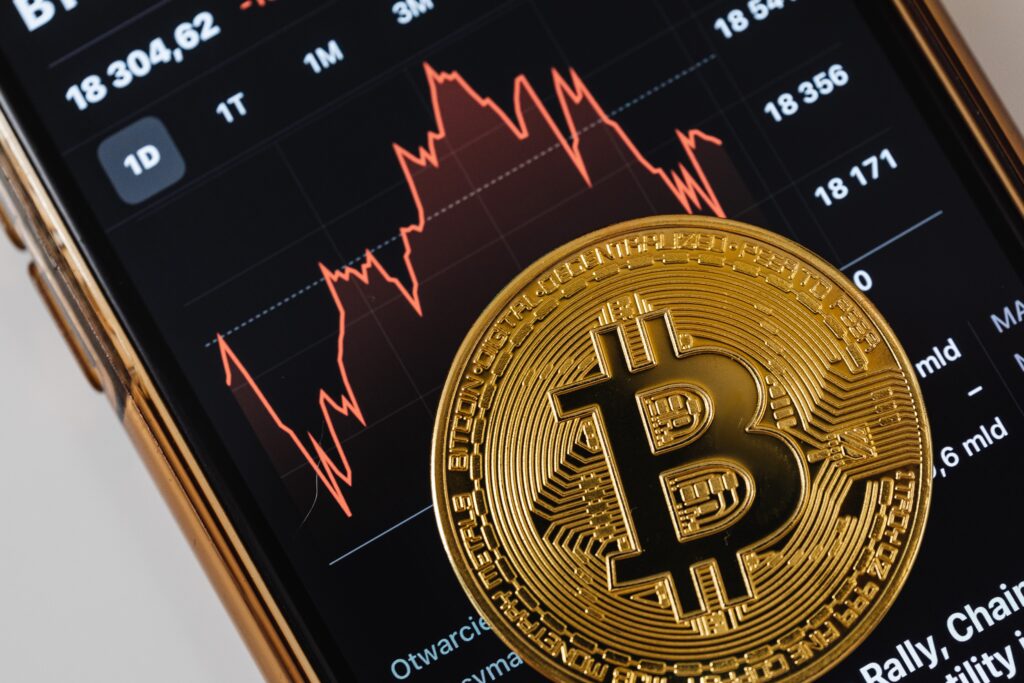 The liquidity crisis continues to deepen in the crypto market as the major cryptocurrencies like Bitcoin, Ethereum, Shiba Inu, Pancake swap etc. still continues to fall.
Bitcoin buying and selling is still very popular and it still continues to command around 44.86% dominance in the Crypto market.
The global crypto market cap has reached $902.87 Bn which has decreased by 5.28% from its previous day's levels.
The global crypto market cap has fallen by more than almost 67% from its all-time high levels of around USD 3 trillion as recorded in November'21.
The total crypto market volume in the past 24 hours have fallen by more than 21% i.e., around $106.85 Bn.
The stable coins are being traded in the maximum volumes as it alone represents around 88% of the total traded volume on the crypto market in the past 24 hours.
The live Bitcoin price at the time of writing this report is around $21,193.82 USD with a 24-hour trading volume of $48,11,01,00,350 USD, according to the Coinmarketcap.
The crypto traders are highly interested in knowing what comes next? How to buy & sell bitcoin safely in 2022 is still a widely searched query on the internet along with a query that what will happen if Bitcoin tumbles below $20K levels? The sentiments are extremely bearish because of the worsening macro-economic conditions, such as rising inflation and interest rates.
Golden Opportunity? What if Bitcoin Plunges to USD20K levels?
Every crypto trader has placed its eyes on the bitcoin and its price lines around $20K levels.
The $20K price levels are significant for traders because it is a strong resistance level. This price level around $20K is important because it marks the peak of Bitcoin's last bull run in December'17.
Bitcoin's value has never fallen below its previous bull run's peak, but this time the difference between its present value and the last bull run of Dec'17 is very less.
Bitcoin experts believe that based on experiences gathered from the previous bear markets, bitcoin's value can fall more than 80% from its all-time high levels as it was the case in Dec'18 where its value reached around $3k.
Experts believe that if Bitcoin falls below $20K levels there will massively buying pressure in the crypto market to buy a chunk of Bitcoins as its prospects in future is still bright.
However, some experts believe that if Bitcoin hits below $20K levels could lead crypto lending firms towards insolvency as many Bitcoin holders may clear out their positions and also such situation may lead to forced liquidations where the investors close their Bitcoin derivates positions after their crypto accounts are left with insufficient collateral amount to honor that position. This will further drive the Bitcoin prices downwards.
According to Crypto experts there are a huge number of open futures and options contracts that are to be settled at $20K levels for bitcoin and $1K for Ethereum.
As the prices for these cryptos reach closer to these levels there will be a rise in settling these positions at the spot prices.
Whether to Buy Bitcoins below 20K levels?
Before jumping onto any decision let's have a look at all time high positions of Bitcoin:
April 9, 2013 – $213
November 29, 2013 – $1,242
December 18, 2017 – $19,498.63
June 26, 2019 – $12,907
let's have a look over the loss situations associated with Bitcoin:
Bitcoin prices are down by more than 30% in comparison to previous week's price.
Bitcoin prices have tumbled by more than 70% from its all-time high levels of $69K in Nov'21, that signifies significant losses.
Though bitcoin prices have not fallen as much as it had fallen during 2018 crash where its prices fell by more than 80%, but some experts believe that Bitcoin prices may fall below 80% from its all-time high level if the ongoing crisis situation continues to exist.
So, is buying the dip a good strategy in Bitcoins?
The buy the dip principle is based on the assumption that the price corrections are temporary that correct themselves over time.
The firm believers of this strategy buy during the dips with the motive to sell at the higher price in future to earn profits.
It is eminent to state here that Crypto markets are highly volatile where buy the dip strategy is a highly risky bet, Yes the crypto prices may return to their previous levels but no one knows when?
There are chances that the current dips may deepen further which can put your investment into risk.
According to experts those investors that rely on "buying the dip" strategy need to decide upon a particular amount that they are willing to risk by investing in the cryptocurrencies and leave that investment untouched for few years.
It is also wise to diversify your crypto portfolios with different types of altcoins to mitigate the risk of losses.
Hence according to experts its is advisable to invest around only 5-10% in cryptocurrencies.
Also read:
Top 5 cheap cryptos to not miss this year in 2022 in India
Golden investment rules for Cryptos and NFTS in India in 2022
Profitable reasons to why you should invest in Neo Crypto in 2022
Top 10 cryptos in 2022 to invest in for great future returns
Disclaimer: We do not promote investments in any cryptocurrency and also the above written article is only for your information purposes. Please form your investments decisions based on your own research.
Also, crypto markets are highly volatile and full of risk, please invest with caution and after detailed research.