Here are some suggestions on 5 Online Jobs in 2023 that will help you earn $10,000 per month from a single job or business venture.
1. Start Remote Closing Sales
Remote closing (also known as "high ticket" and "inbound" closing) is a relatively new type of sales where individuals work directly with online businesses to sell their high-ticket offers for a percentage commission.
This industry was born out of the online course boom in 2013-2014 when digital entrepreneurs started selling courses for anywhere from $297-$997.
More people than ever are capitalizing on this lucrative new industry and making $10,000 – $40,000+ per month.
Remote closing isn't as obscure as it sounds. In fact, all it really is, is closing sales deals remotely. Meaning, without meeting the person you're selling to face-to-face.
This is how it works like :
Search for companies with $5K products
See if they need closers
Negotiate a 15%+ commission rate
Take 5–8 calls per day, four days per week
That means, if you close at a rate of just 25%, that's $3K a week and $12K a month.
Use closer groups on social media to find good offers and you could also do some cold calling or emailing.
The average annual salary of a remote closer is about $77,999 a year, according to Zip Recruiter. But that's just the average.
2. Start an AI Amazon Store
A company called Earnflo can build an Amazon Store for you so you don't have to do any of the work yourself.
You can hire people to run it through Earnflo.
One of the cool things about this is that Earnflo uses AI to find the products that are selling the most.
Another cool thing is that the people who are running the store for you get paid based on how well they run the store for you.
The incentive they have to make your store do well is through the roof.
This kind of thing is going to cost between $20,000 and $40,000 to buy the business initially.
But when you think about what you're getting, it's not bad.
3. Selling Watches Online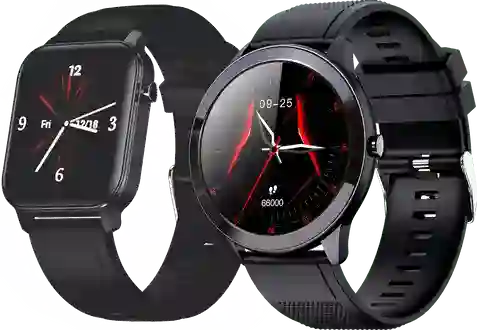 Another way to make money right now is to sell high-end watches in Facebook groups.
If you're not into this kind of thing, it might not seem like something that's worth looking into, but supposedly, people are making $10,000 a month or more selling high-end watches completely online.
Find people who are looking for certain watches at a certain price.
Then, go in other groups and find people who are selling those watches at a cheaper price.
The spread is yours.
You don't even have to tell the buyer and seller about each other. Send him the seller's photos.
And when the buyer sends the money, send it to the seller (minus your fee).
Do this a few times a month and you could easily pull in $10,000 a month.
4. Start Digital Marketing Business
Digital marketing is a huge industry and companies are looking for content in the truckloads.
If you can create high-quality marketing content on a consistent basis, you can consistently make $10,000 a month creating content.
With the right clients, you only need a few.
You don't want to haggle over pennies with the wrong clients.
The right ones won't have a problem with trusting you and paying you what you're worth. They'll be able to see your value.
You can specialize in social media and create a social media agency and creating user generated content for brands, or you can take things in another direction if you want.
5. Try Affiliate Marketing It pays really well
With affiliate marketing, you can make even more than $10,000 a month.
There really is no cap on how much you can earn because you can literally sign up for as many affiliate programs as you want to — there's no rule that says you can't join 1,000 if you wanted to (although that's not the best way to get to a $10K month).
Affiliate marketing is similar to remote closing, except you simply apply for a company's affiliate program instead of reaching out to them to see if they need a closer.
The commission rates will vary from company to company, but affiliate marketing can be a lucrative way to make thousands per month. And the best part is that after you've done most of the content creation (or "selling"), or you've placed your links online, you don't have to do much more to keep bringing in the income except marketing.
Top 10 Affiliate Marketing Websites to Check in 2023
Also Read: How to create a blog for free and earn money online in 2023?